Visiting Kuopio
We are happy to invite researchers and clinicians from all Nordic countries, as well as participants outside the Nordic region to Kuopio, Finland.
See things to do and all events in Kuopio and surrounding region and in Tahko Mountain area.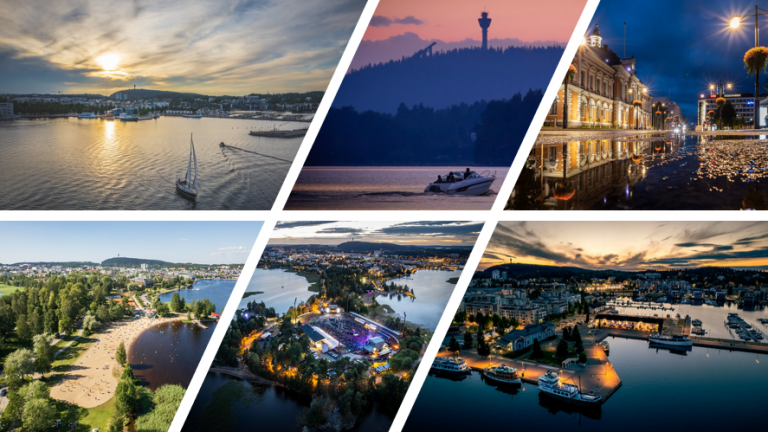 Sports & outdoors
Kuopio, the Capital of Lakeland, is located at the heart of the most beautiful Finnish lake scenery. Kuopio's nature is full of lakes, forests and marked trails that invite you to explore its beauty in all seasons. In Kuopio, most hiking trails and nature trails can be easily accessed either by foot or by local bus.
Puijo
Located 2,5 kilometres from the city centre, Puijo Tower on top of the Puijo hill is a must-see place for travellers. And no wonder, as the 75-metre tower offers stunning views in all directions. Beautifully renovated Puijo Tower is open all year round and in addition to the best scenery in the city, it also has a restaurant that rotates 360 degrees around the tower.
The height of the Puijo hill is 232 meters from the sea surface and there are more than 200 hectares of protected forests in the area. You can learn about the area's natural environment on three nature trails, each a couple of kilometres long.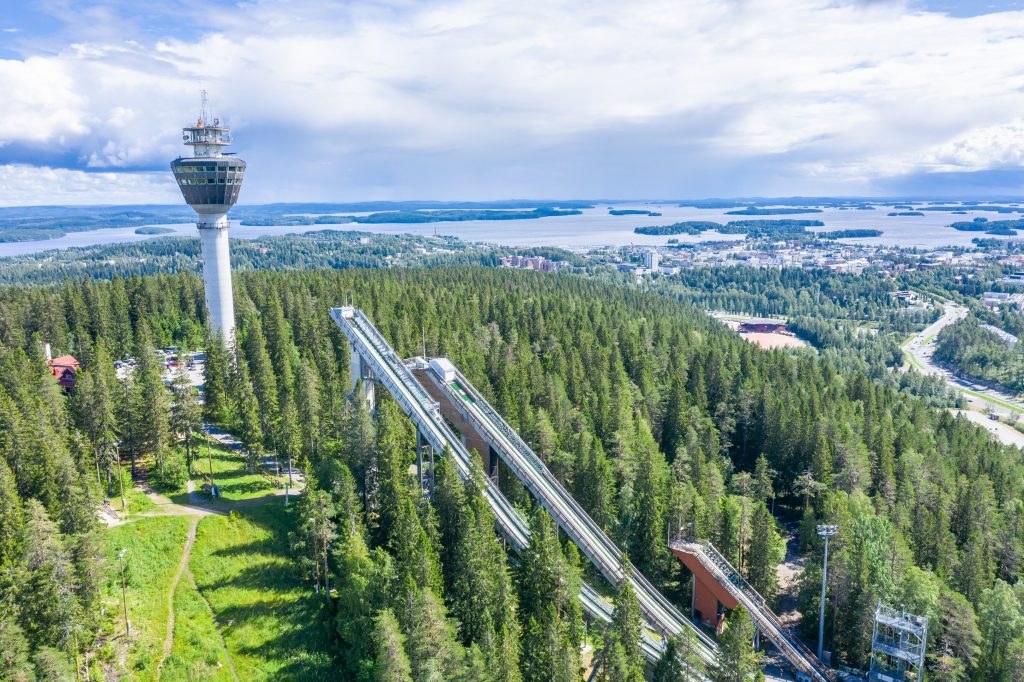 Väinölänniemi city park
Väinölänniemi is a park and sports area right next to the center of Kuopio. Väinölänniemi has beaches, cafes, a lovely beach promenade for walking and cycling and fields for playing tennis, basketball, beach volley and padel.
Disc golf
Kuopio is a dream destination for disc golf players. There are two disc golf courses in Tahko, and many more in the city of Kuopio. The 18-hole Puijo DiscGolfPark is especially worth the visit!
Tahko area
Tahko is an active ski resort and a year-round holiday destination. World-class ski slopes, soothing lakes situated in pure natural surroundings, diverse facilities, colorful events and a joyous atmosphere will charm families, friends and business travelers alike. Kuopio is only less than an hour's drive away

Hiking trails
Tahko's four ring routes of different lengths meander through varying terrains and stunning landscapes. Tahko's hiking trails have large elevation differences, as all trails rise to almost 300 meters above sea level at least once.
Mountain biking
Tahko is the mountain biker's dream destination, where enthusiasts of the sport are treated to well-marked and versatile routes, top-quality rental equipment and excellent services such as restaurants and accommodation. In addition to traditional mountain biking, Tahko also has great conditions for downhill cycling.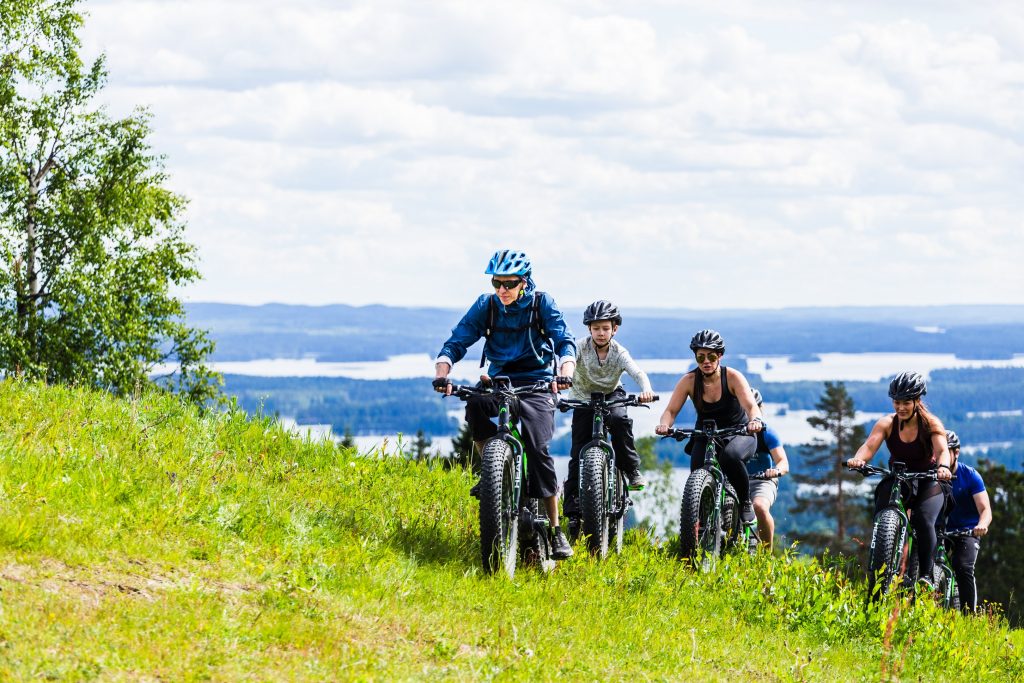 Adventure Center Kuopio
Located in the passenger harbour of Kuopio, Adventure Center rents equipment for canoeing, SUP boarding and kayaking.
Saunas
A visit to Finland is not complete without a visit to a traditional sauna. For a once-in-a-lifetime experience, be sure to visit the world's largest smoke sauna in Kuopio. For a truly authentic experience you can jump directly into the fresh lake water from the sauna.
Saana
Holiday Resort Kuopion Saana combines Finnish sauna and spa experiences, an excellent restaurant services and a huge summer terraces, a guest boat harbour and numerous events and activities into one location. Saana's menu is made for each gastronomic season, using high-quality ingredients and favoring local producers.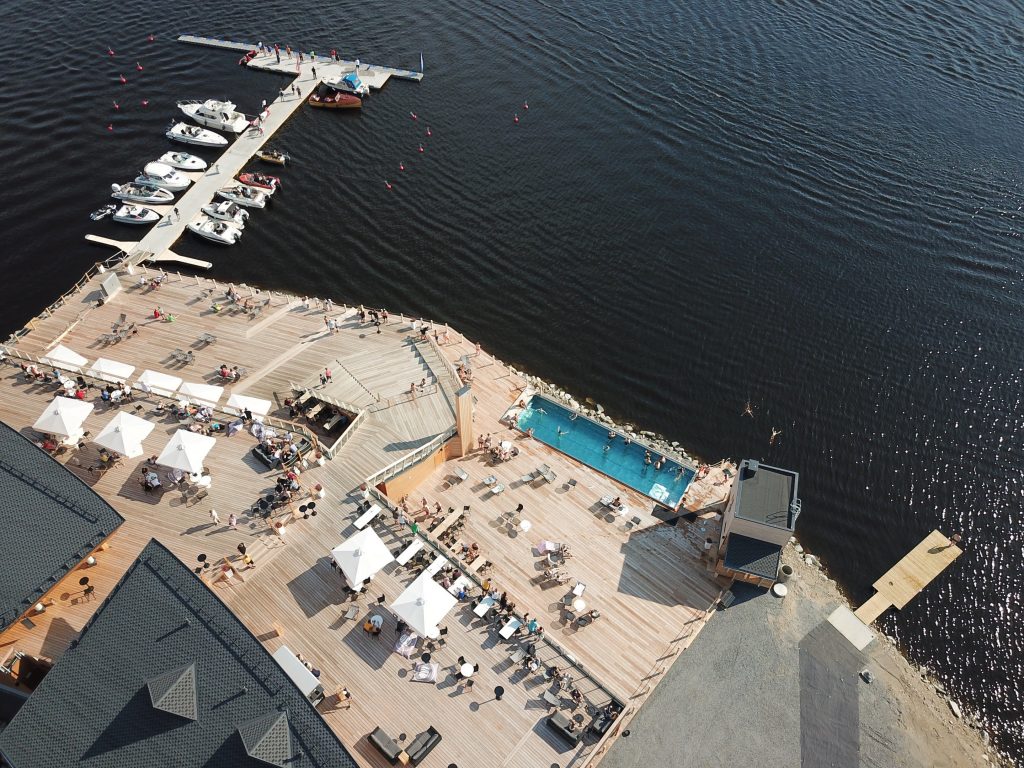 Jätkänkämppä (Lumberjack Lodge)
The smoke sauna of Jätkänkämppä is an authentic lumberjack lodge located in the Spa Hotel Rauhanlahti. Traditional Finnish evenings are held in Jätkänkämppä on Tuesdays all year round and in summer also on Thursdays. These evenings include traditional Finnish dinner with some local delicacies, live music and a lumberjack´s live demonstration on water. You can complete your traditional Finnish evening by bathing in a large smoke sauna and swim in a Lake Kallavesi.
Places to visit
Market place and market hall
The market place is one of the most popular sights and places to visit in Kuopio. It's located in the middle of the city, making in an attraction you will probably see every time you visit the city center. The stalls of market place offers a variety of handicrafts, fresh farm produce and of course "kalakukko" traditional Savonian fish pies.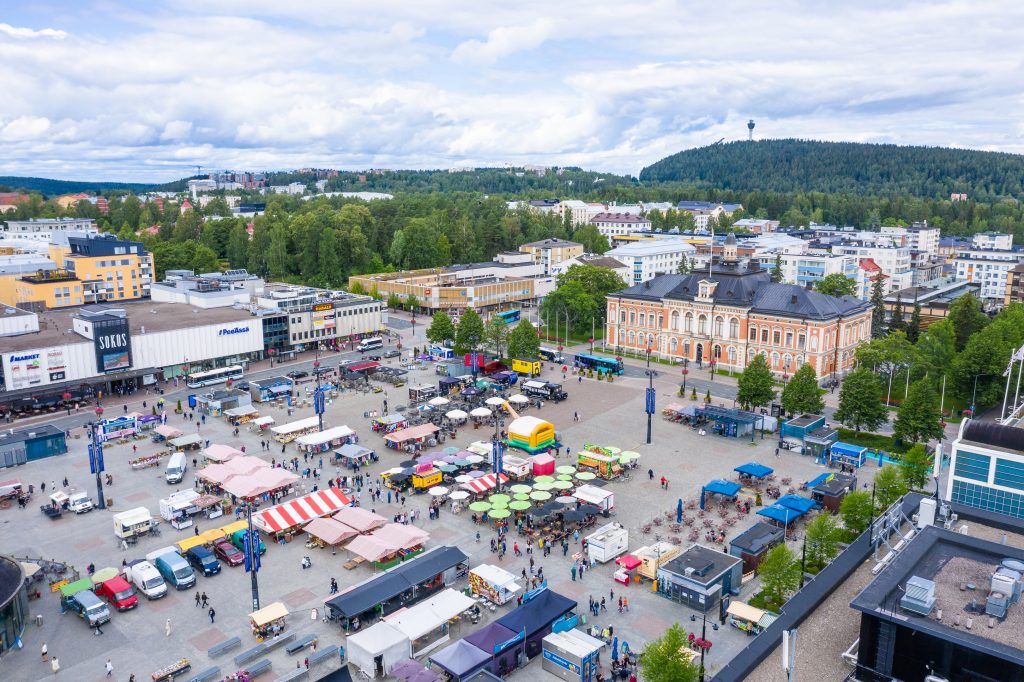 Museums and art
Inside recently renewated Kuopio Museum (Kantti) you will discover displays of fascinating Eastern Finnish nature and cultural history alongside annual changing exhibits carefully curated by the museum.
Kuopio Art Museum meanwhile is an inspirational experience for both modern and classical art lovers. Introducing exhibitions and thought-provoking themes, the permanent and changing collections invite you to explore the world of art. Kuopio also has one the largest orthodox museums in Europe, Riisa.
VB Photographic Center is Finland's first regional photography center, which organizes domestic and foreign photo exhibitions throughout the year.
Transportation
Kuopio Region Public Transport
Vilkku buses serve all passengers in the Kuopio urban area and areas nearby.
City bikes
City biking is an easy way to get to know Kuopio! The Vilkku bikes are the first pedal assist e-bikes used as city bikes in any Nordic country.
E- scooters
Get around Kuopio in a fun way with Tier e-scooters!